It's Official: Rebecca Black's 'Friday' Most Annoying Song Ever
March 22, 2011Comments are closed.

In case you haven't heard the horrible song 'Friday' by Rebecca Black yet, prepare to be annoyed. I barely managed to get through the opening chorus before the urge to punch myself in the face and plug my ears with wax took over.
So, how is this song a hit? Please help me understand this travesty.
Anyway, below is the horrific video for 'Friday,' along with some other just as annoying spoofs.
Enjoy?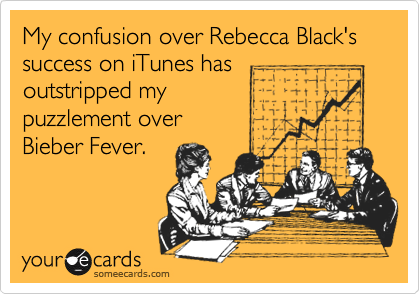 Breaking News
The Huffington Post | Full News Feed