Sexiest Gay Man Alive
January 24, 2011Comments are closed.

People Magazine has been telling the world who the Sexiest Man Alive is (Congrats to Ryan Reynolds) for the past 25 years, but they never focus on gay men. Am I right?
There are a lot of very good looking gay men in Hollywood, so why not compile a list of the sexiest gay men alive? I think it's about time!
I have scoured the internet for the sexiest gay (male) celebrities. I chose them based on looks and personality. So, enjoy my top 10 picks!
10:
Adam Lambert
Adam Lambert was born on January 29, 1982. He is a singer and a songwriter who gained success after appearing on the hit TV series, American Idol, in which he finished as runner-up. Adam made headlines in 2009 after performing at the American Music Awards, where he kissed another man on stage, and on national TV, during his performance. This innocent kiss caused quite a stir, but Adam stood strong. Hopefully the backlash will not hinder his future artistic endeavors.
9:
Chris Colfer
Chris Colfer was born on May 27, 1990. He portrays Kurt Hummel, a gay teen on the popular TV series Glee on Fox. This young star has a great future ahead of him. You will see Chris soon in Struck By Lightening, a coming of age movie written by Chris himself.
8:

T.R. Knight
T.R. Knight was born on March 26, 1973. He is best known for his character, Dr. George O'Malley on ABC's Grey's Anatomy. Unfortunately, T.R. was in the center of on-set drama when co-star Isiah Washington made sexual insults town Knight. Although Knight is no longer on Grey's, I hope he will grace our TV sets again really soon.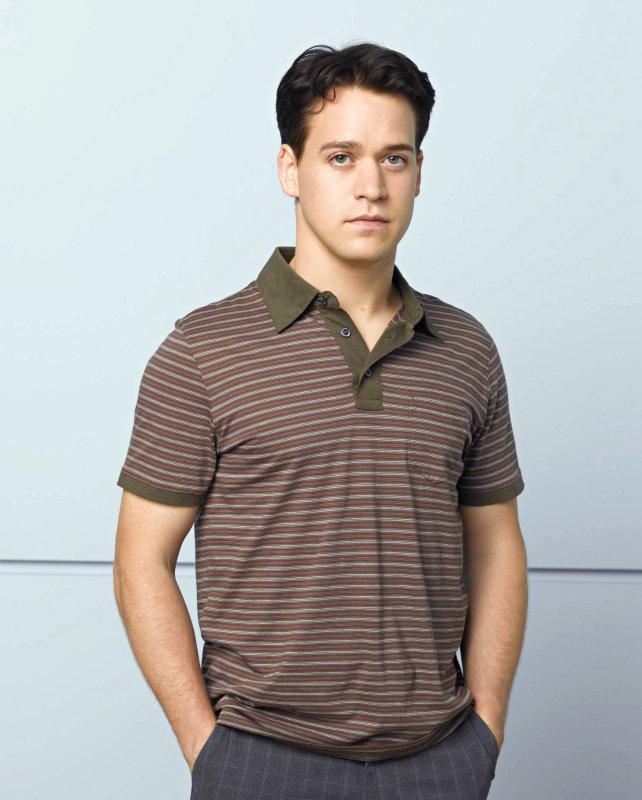 7:

Alan Cumming
Alan Cumming was born on January 27, 1965. He is an actor, writer, director, producer, and author. Alan is mostly remembered as Nightcrawler in X-Men 2 and Sean Walsh in Circle of Friends. Alan considers himself to be bi-sexual, he has been married once before to a woman, but is now in a civil union with his partner, Grant Shaffer. His character and strength to stand up for who is, despite what others in Hollywood may think,  makes Alan one of the sexiest gay men alive. I love his characters, both on the big and small screen, and look forward to seeing a lot more of him (and his dimples) in the future.
6:
Ricky Martin
Ricky Martin was born on December 24, 1971. He is an actor and singer who had his first taste of stardom at a very young age when he was a member of the popular boy band, Menudo. Ricky has dabbled in acting, although he is mostly remembered as Miguel Morez on General Hospital. In 1999, Ricky released his first English album, Ricky Martin, which became one of the top selling records of the year. On April 12, 2010, Ricky confirmed that he was gay to People Magazine. Ricky has two children, twins Matteo and Valentino.
5:

Marc Jacobs
Marc Jacobs was born on April 9, 1963. He is an accomplished fashion designer from New York City and is currently the Creative Director for Louis Vuitton. Marc also designs under his own brand, Marc Jacobs. I love his designs, I just wish I could afford them. My hope is that he will design his own wallet-friendly line for Target. I'll won't hold my breath though.
4:

Anderson Cooper
Anderson Cooper was born on June 3, 1967. He is an anchor, journalist, and TV personality who stars in his own show on CNN, Anderson Cooper 360°. Anderson is very private, so little is known about his personal life, however he has never denied being gay. So, we are going to take that as a yes. We hope to see more of Anderson Cooper and beautiful baby blues on TV in the future, maybe as a replacement for Regis Philbin on Regis and Kelly? We will have to wait and see.

3

:

Neil Patrick Harris (NPH)
Neil Patrick Harris was born on June 15, 1973. He stars in How I Met Your Mother on CBS and is in a relationship with David Burtka. Harris welcomed twins, Harper Grace and Gideon Scott on October 12, 2010. This former child star has proven that he has what it takes to make it in Hollywood. I don't know about you, but I look forward seeing what the future holds for NPH.

2:

Tom Ford
Tom Ford was born on August 27, 1967. He was an extremely talented fashion designer for Gucci and Yves Saint-Laurent. Most recently, Tom has taken his creativeness in a different direction by directing the film, A Single Man, which was beautifully made. One thing is certain, Tom Ford knows beauty and lucky for us, h best creations may yet to be seen.
And the Sexiest Gay Man Alive is…
1:

Sir Ian McKellan
Ian McKellan was born on May 25, 1939. He has had a long and very successful career in film, TV, and the stage with starring roles in The Lord of the Rings, X-Men, and The Davinci Code. McKellan is also an advocate for LGBT rights. McKellan has paved the way for other gay men in Hollywood and has been very successful throughout the years, and that is why Sir Ian McKellan was chosen as the Sexiest Gay Man alive!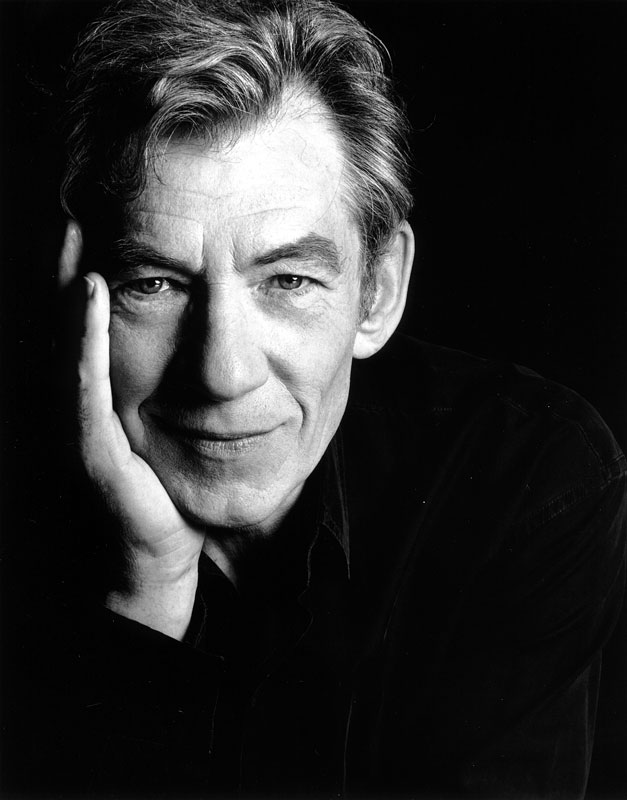 I learned quite a bit while doing my research on these artists. I discovered that there are not quite as many openly gay men in Hollywood as I thought, and that troubles me. Is this because there is still a stigma? My guess is yes. Many gay actors are likely afraid to "come out" for fear that they would alienate their fans and lose job opportunities. I believe that this only adds to society's inability to accept others as they are, despite their sexual preferences. With all the bullying and bashing going on all across the U.S. and abroad, we need to address this issue head on, and I firmly believe that Hollywood has the ability to help make those changes. Accepting gay men and women in film and TV may help change opinions of viewers. If we continue to judge others based on race or sex, we will never be free.

m4s0n501
Breaking News
RSS Error: A feed could not be found at http://feeds.huffingtonpost.com/huffingtonpost/LatestNews?#. A feed with an invalid mime type may fall victim to this error, or SimplePie was unable to auto-discover it.. Use force_feed() if you are certain this URL is a real feed.